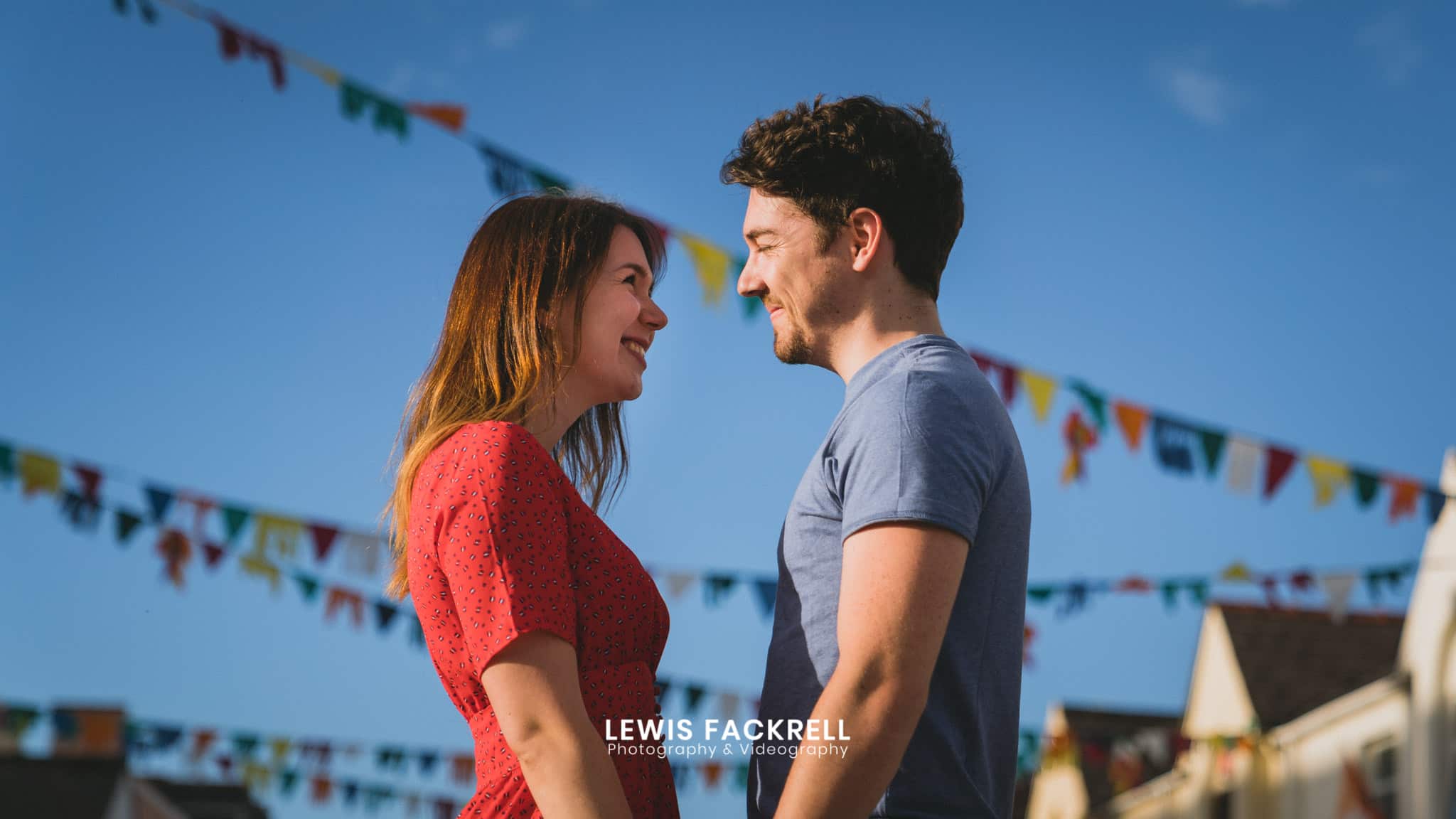 Saundersfoot pre-wedding photography | Georgia & Mark
Georgia & Mark had their pre-wedding photo session recently at their favourite beach and the place they got engaged.
They planned for their pre-wedding session to be at Saundersfoot, a place close to their heart and rightfully so. The location is gorgeous. A little delay due to traffic but eventually we got started. Often the lighting is what makes a photo, it can create the tone and vibe of the subject, the light during the session was what we as photographers can only dream of. It was perfect!
We made no delay in catching up as we strolled across the beach to a quieter spot (peak summer). They moved into the same estate that I was living for a little while unknowingly and so we discussed that for a bit. How I and Georgia was in the same school. Albeit she was a few years below me. It's funny how people meet, I'm always convinced that we all meet one another in an earlier time in our lives without knowing, and so this proved this theory.
Georgia use to go and watch Mark play in his band in the local town and things blossomed from there… Back in the day when the band scene was so strong. We had such a good chat it was like we'd forgotten that we were doing a shoot. It was like catching up with good friends – That''s how it should be, totally relaxed and natural.
Managed to get them into the sea too which was stunning, the water was just on the turn, as still and clear as glass. Of course, they had a bit of a splash sesh and I almost fell in with the camera getting carried away with different angles haha! Ending the session hitting their favourite donut van which certainly hit the spot second time around… A seagull pinched my first one! Boo!
Here are their Saundersfoot pre-wedding photography highlights
If you're planning your Tenby or Saundersfoot wedding then please get in touch, always delighted to help realise your vision for your wedding day photography.